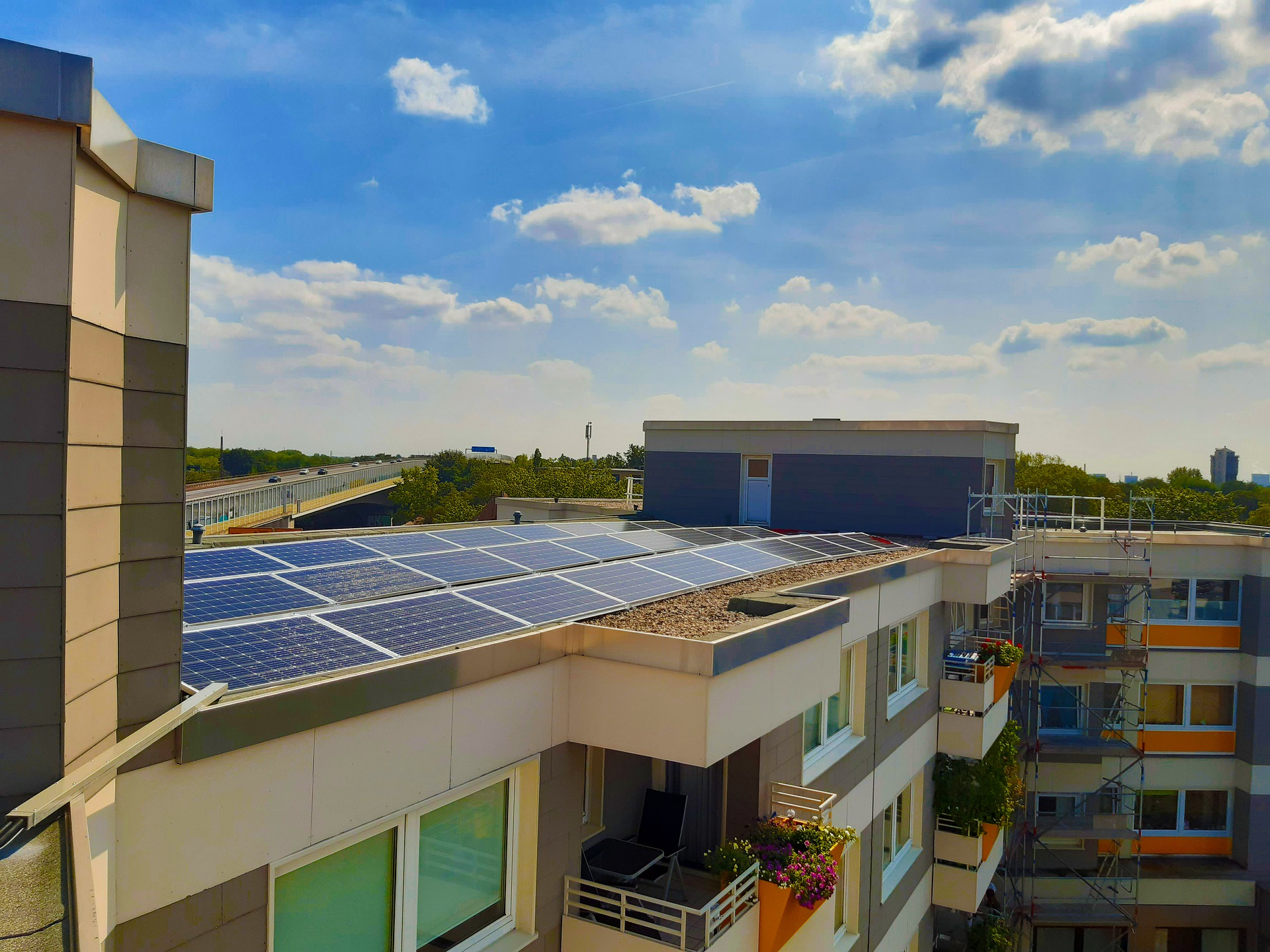 D

eveloping

E

nergy

C

ommunities through

I

nformative an

D

coll

E

ctive actions
DECIDE is een Horizon 2020-project met als doel een beter inzicht te krijgen in de manier waarop energiegemeenschappen en energie-efficiëntiediensten worden opgezet en beheerd. Het is ook bedoeld om vast te stellen welk soort communicatie en interactie het beste werkt om de deelname aan energiegemeenschappen voor specifieke soorten individuen en groepen te stimuleren, en om kennis te testen en over te dragen in proefprojecten in heel Europa.
Het project focust op drie niveaus van energiegemeenschappen:
diegene die reeds bestaan bij de start van het project en als zodanig in het werkplan zijn opgenomen

;

diegene die geïnitieerd worden gedurende het hele project, en
diegene die niet rechtstreeks aan het project deelnemen, maar profiteren van de uitwisseling en expertise van DECIDE

.
DECIDE doelstellingen zijn:
Een revolutie teweegbrengen in het versnellen van collectieve energieacties en de Europese eindverbruikers actiever betrekken bij de energiemarkt.
Het verdiepen van de sociaal-wetenschappelijke expertise op het gebied van segmentatie van de eindconsument en groepsdynamiek in de richting van effectievere communicatie, verspreiding en betrokkenheid voor energiegemeenschappen, actieve eindconsumenten en hernieuwbare energie & energiediensten.
Het actief overdragen van de expertise, vóór het ondersteunend materiaal, naar de diverse opkomende en reeds operationele initiatieven.
Bijdragen tot een grotere acceptatie van 12 verschillende energiediensten, -maatregelen en -producten die binnen of buiten een energiegemeenschap kunnen worden toegepast.
Uitbreiding en verdere professionalisering van de EU-taskforce voor hernieuwbare energie en energiegemeenschappen voor de burger, die de algemene haalbaarheid, de wettelijke belemmeringen en de contractuele voorwaarden moet aanpakken.
Meer dan 628.000 eindafnemers in 9 proefprojecten in 7 Lid-Staten betrekken bij de besparing van meer dan 16 GWh en 11 kton CO2 per jaar. Daarnaast zal bijna 6 MWp aan hernieuwbare energie - inclusief elektriciteitsopwekking en warmtelevering - worden geïnstalleerd.
DE PILOOTPROJECTEN
De testsites van het project bieden een reeks complementaire en geografisch goed gespreide projecten die gericht zijn op sociale huisvesting, maar ook op de middenklasse en de hogere klasse in Oostenrijk, België, Estland, Frankrijk, Duitsland, Griekenland en Nederland. Zij zullen de nodige cases leveren voor een goed bereik op een uitgebreide sociaal-wetenschappelijke basis.
DECIDE pilootsite België & Nederland

ENBRO
ENBRO biedt energiebemiddeling, begeleiding, advies, ontwikkeling en structurering van oplossingen die de energiefactuur voor residentiële, commerciële, industriële en publieke consumenten verlagen. De pilootprojecten omvatten voornamelijk sociale woningen in 4 steden in België, Frankrijk, Duitsland en Nederland.
DECIDE pilootsite België

ThermoVault
ThermoVault is een in België gevestigd bedrijf dat een software- en hardware-oplossing biedt voor elektrische energieservices van residentiële thermische apparaten, waarbij de meest rendabele vorm van energieopslag wordt geopend, die het mogelijk maakt om meer hernieuwbare energiebronnen te integreren door middel van aggregatie.
ENERGIEGEMEENSCHAPPEN
Een energiegemeenschap is een manier om collectieve energieacties te organiseren op basis van open democratische participatie en bestuur en om voordelen te bieden aan haar leden of aan de lokale gemeenschap. De voordelen kunnen sociaal, ecologisch of economisch van aard zijn, hoewel dit laatste niet de drijvende kracht mag zijn. Deelname staat open voor een brede groep van belanghebbenden, burgers, lokale overheden, overheidsinstanties en bedrijven, maar de besluitvorming kan worden beperkt om te voorkomen dat grote entiteiten die in de sector actief zijn het initiatief monopoliseren.
Energiegemeenschappen zijn een nieuw samenwerkingsconcept in de energiemarkt, geïntroduceerd door het Clean Energy Package. Ze zijn geen totaal nieuw fenomeen: in verschillende EU-lidstaten waren ze al op een of andere manier toegestaan.