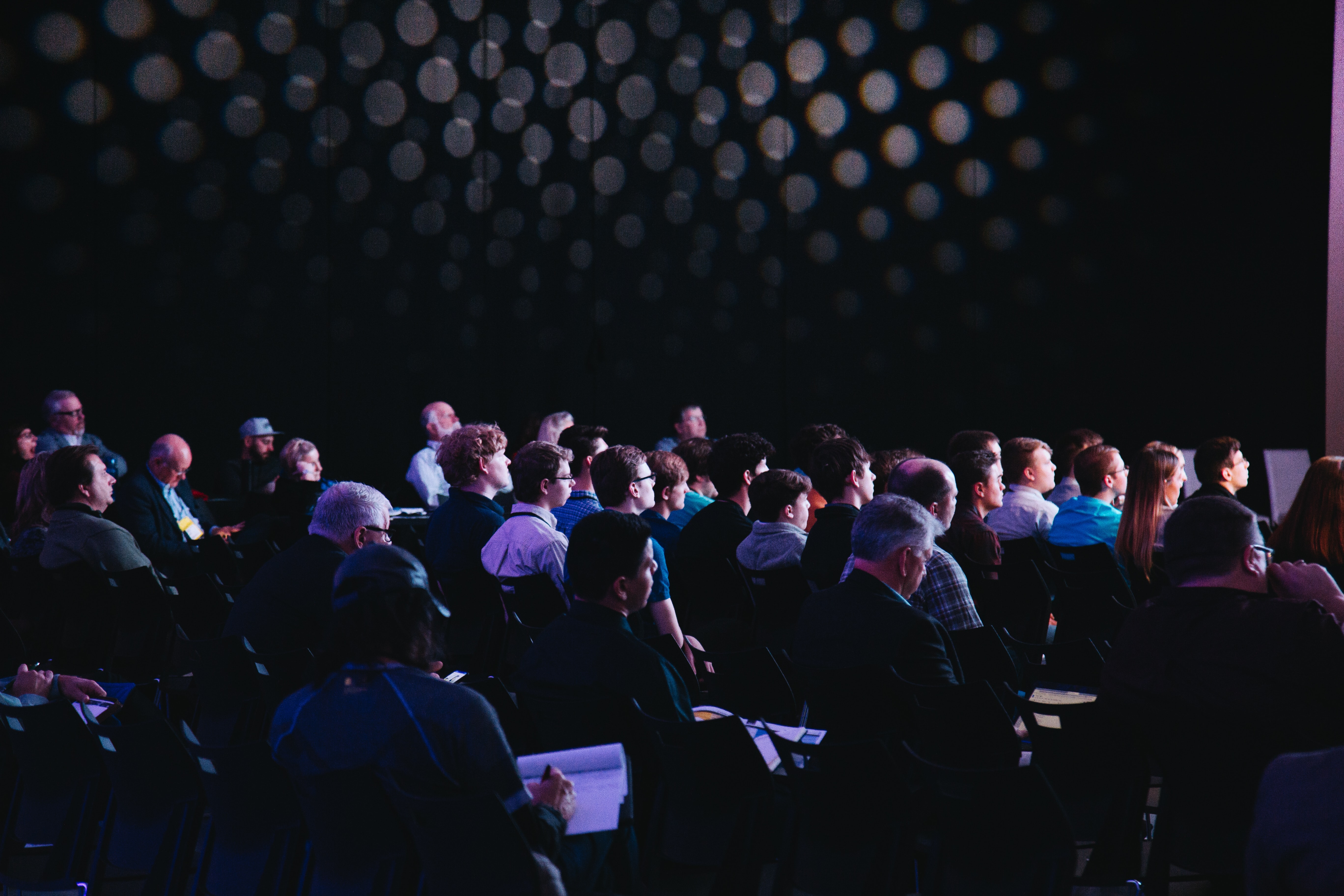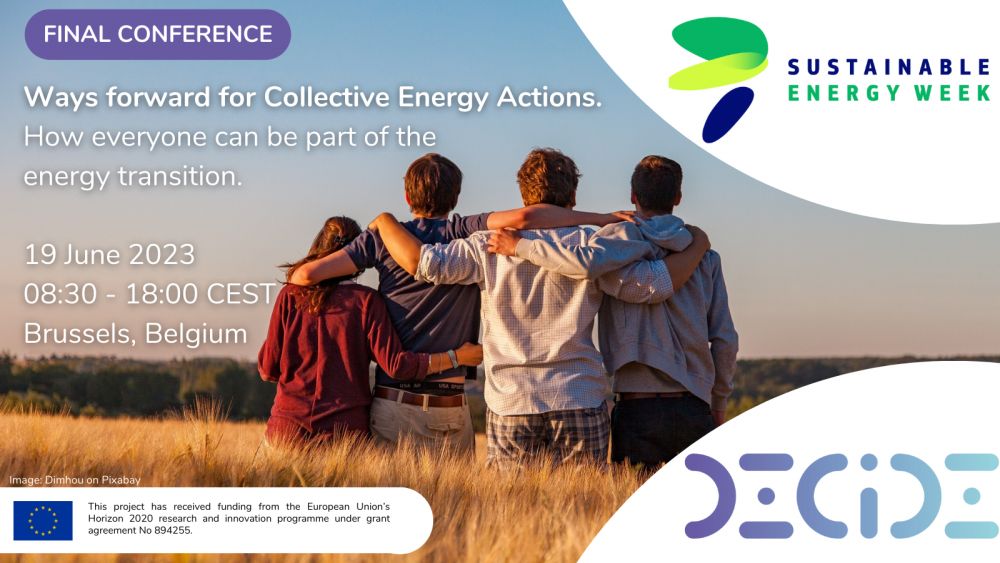 Ways forward for Collective Energy Actions
19 Jun 23, 08:30-18:00
Brussels, Belgium
On 19 June 2023, the DECIDE project will hold its final event in Brussels, Belgium. This conference will mix plenary discussions and interactive sessions and aims to bring together and engage a wide range of stakeholders, from energy experts, regulators and policymakers, facilitators, energy community enablers and (potential) Energy Communities /collective action initiators, and academia among others.
Since June 2021, the Horizon2020 project DECIDE has been tracking the many directions taken by energy communities, and more generally, collective energy actions, examining them from different and complementary perspectives. From how to engage with citizens to the different legal forms allowed in different EU member states, to the activities and possible business models that the initiative can adapt to ensure sustainable overtime and decoupled from subsidies, the DECIDE team investigated the drivers and barriers encountered by different actors in their participation in the energy transition.
As outlined in the REPowerEU plan, green energy sources, together with energy efficiency and energy savings measures, are pivotal to respond to the energy crisis, but also to reduce CO2 emissions and, therefore mitigate the risk of environmental pollution and global warming.
To unlock the potential of renewables energies as a reliable alternative to fossil fuels, Europe needs structural change to enable new technologies, new players and new forms of cooperation Beyond emergency measures, we now need to rethink the energy landscape and be creative in coming up with new solutions that allow everyone to contribute as much as possible to this endeavor.
The launch of the European Green Deal in December 2019 opened a new chapter on the journey to building a sustainable society, in with all sectors must be engaged. The first legal framework for individuals to join forces and actively participate in the energy market was created in 2020; since then, individuals, local governments and private companies started to move towards common goals of climate neutrality and decentralization of the energy system, but in different directions, depending largely on the possibilities offered by their own national regulation.
Did we awaken your interest? This event is free of charge, but space is limited. To secure your spot, register here.
For more information click here.
All events