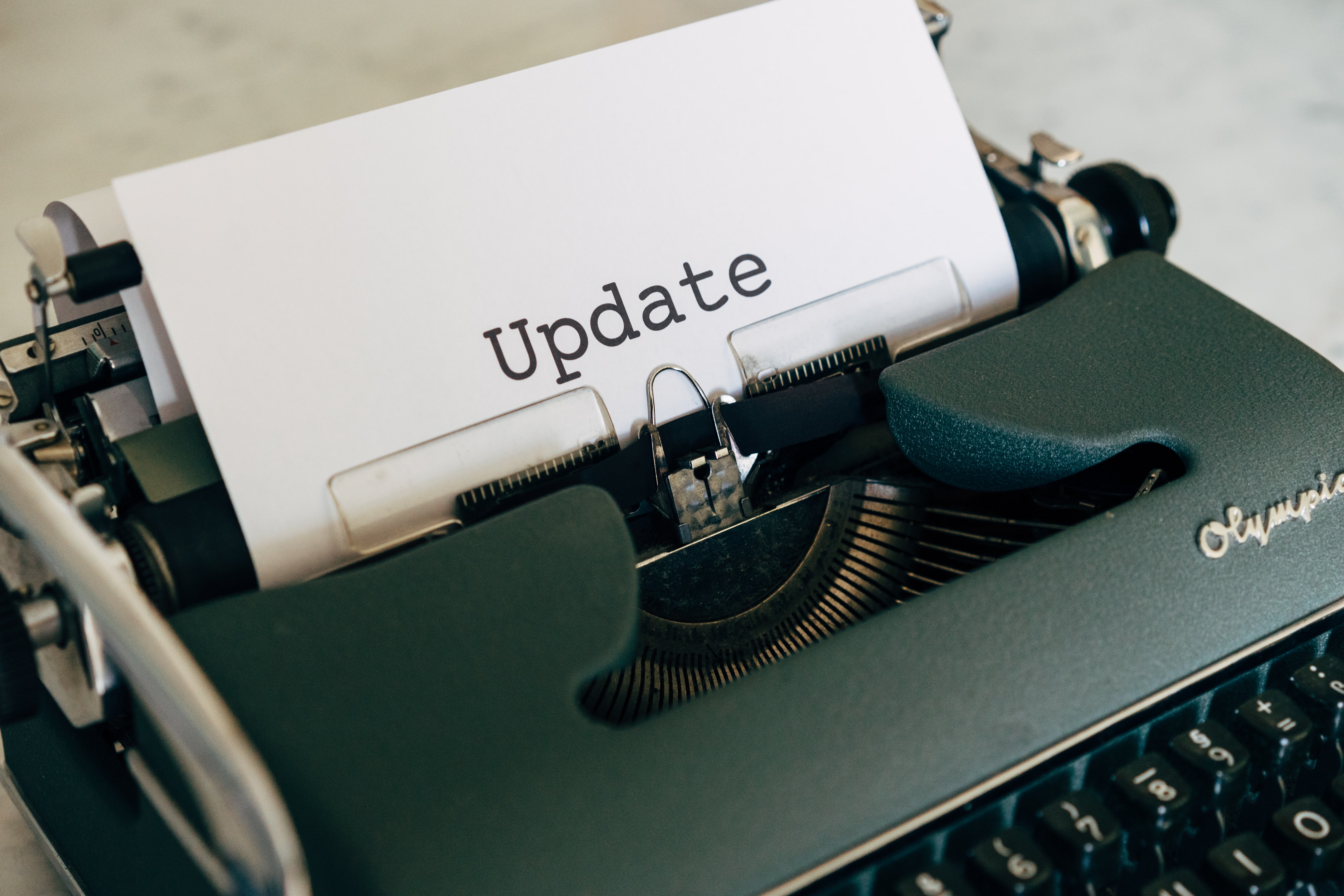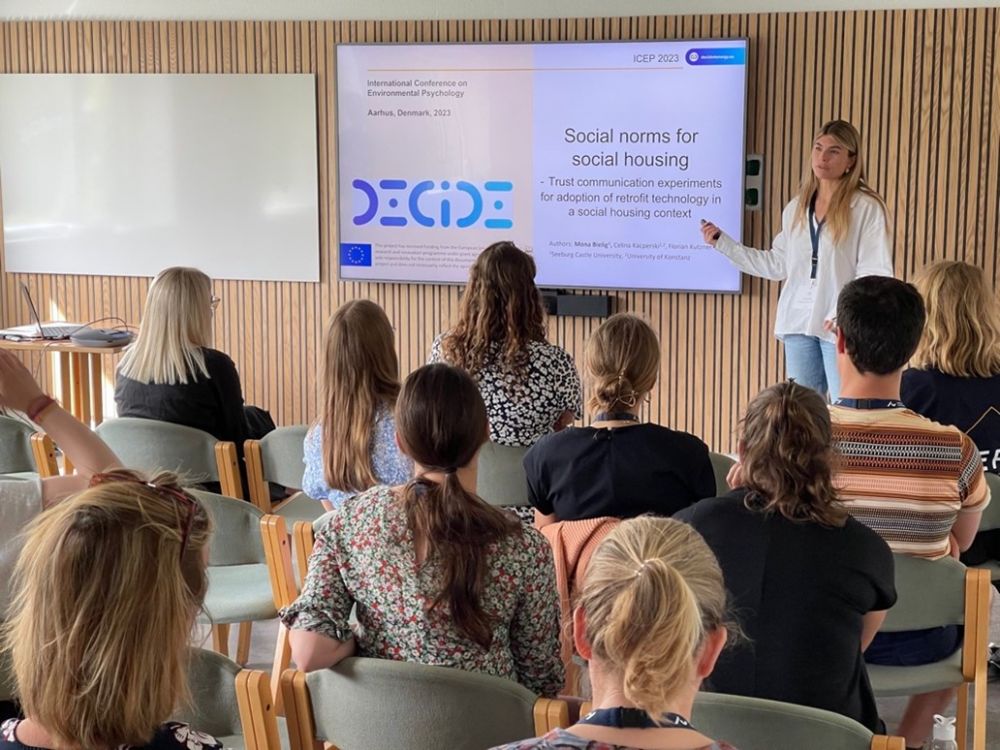 Project Partners present DECIDE research at International Conference of Environmental Psychology
23 Jun 23
Aarhus, Denmark - The International Conference of Environmental Psychology (ICEP) held in Aarhus over the past four days brought together renowned scientists, researchers, and project partners from around the globe. The conference provided an ideal platform for the dissemination of research findings and facilitated fruitful discussions among professionals working in related fields. One of the highlights of the event from DECIDE perspective was the active participation of the project partners from the DECIDE project, who presented their cutting-edge research from within the project to discuss, and foster the wider dissemination of project results.
Among the presentations, Prof. Dr. Florian Kutzner showed the audience a joint research study conducted in collaboration with OurPower. The study shed light on the significance of regional identities in engaging prosumers, demonstrating how embracing local cultural values and norms can drive active participation in collective energy actions.
Melanie Vogel, currently working on her PhD, shared her research on gender diversity within energy communities. Her presentation focused on identifying the barriers and motivators that influence women's involvement in these communities. The study's findings provided valuable insights to create inclusive and empowering environments that encourage women's active participation in these initiatives.
In a talk on the last day of the conference, Mona Bielig, who collaborated with ThermoVault on a joint research project presented their research results. Their study explored the use of social norm messages to promote technology adoption in social housing. By leveraging social influence and emphasizing the positive impact of adopting energy-efficient technologies, the research showed how to accelerate the adoption process through communication.
In addition to showcasing their individual research studies, the DECIDE project partners actively engaged with fellow scientists working on similar themes and sister projects at the conference, such as the EC2 project. Overall, the ICEP conference provided an exceptional platform for knowledge exchange, networking, and collaboration. The project partners from the DECIDE project seized this opportunity to disseminate their research findings, stimulate discussions, and forge connections with other experts in the field. By fostering an environment of interdisciplinary dialogue, the conference is set to accelerate advancements in environmental psychology.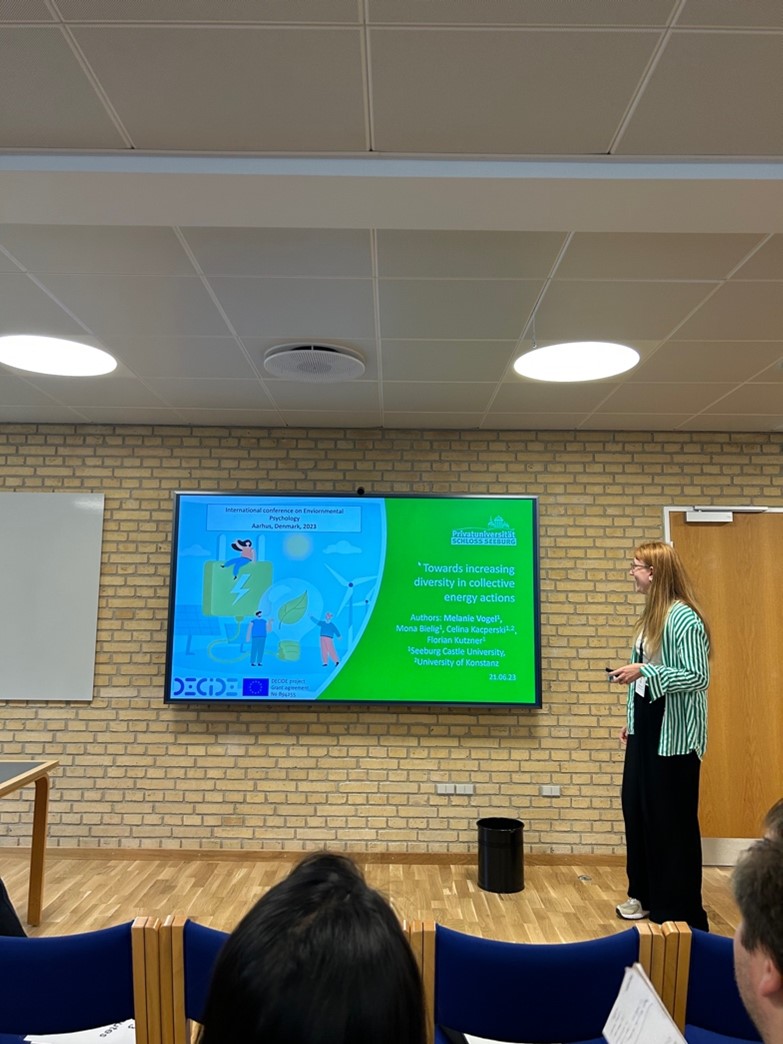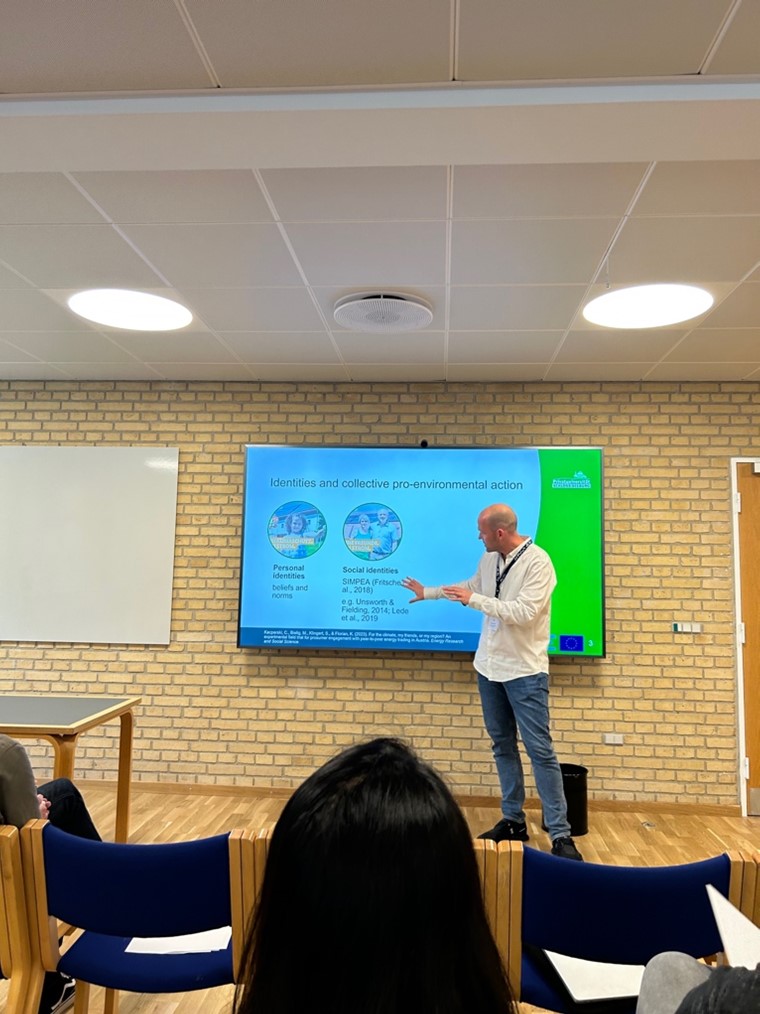 All news