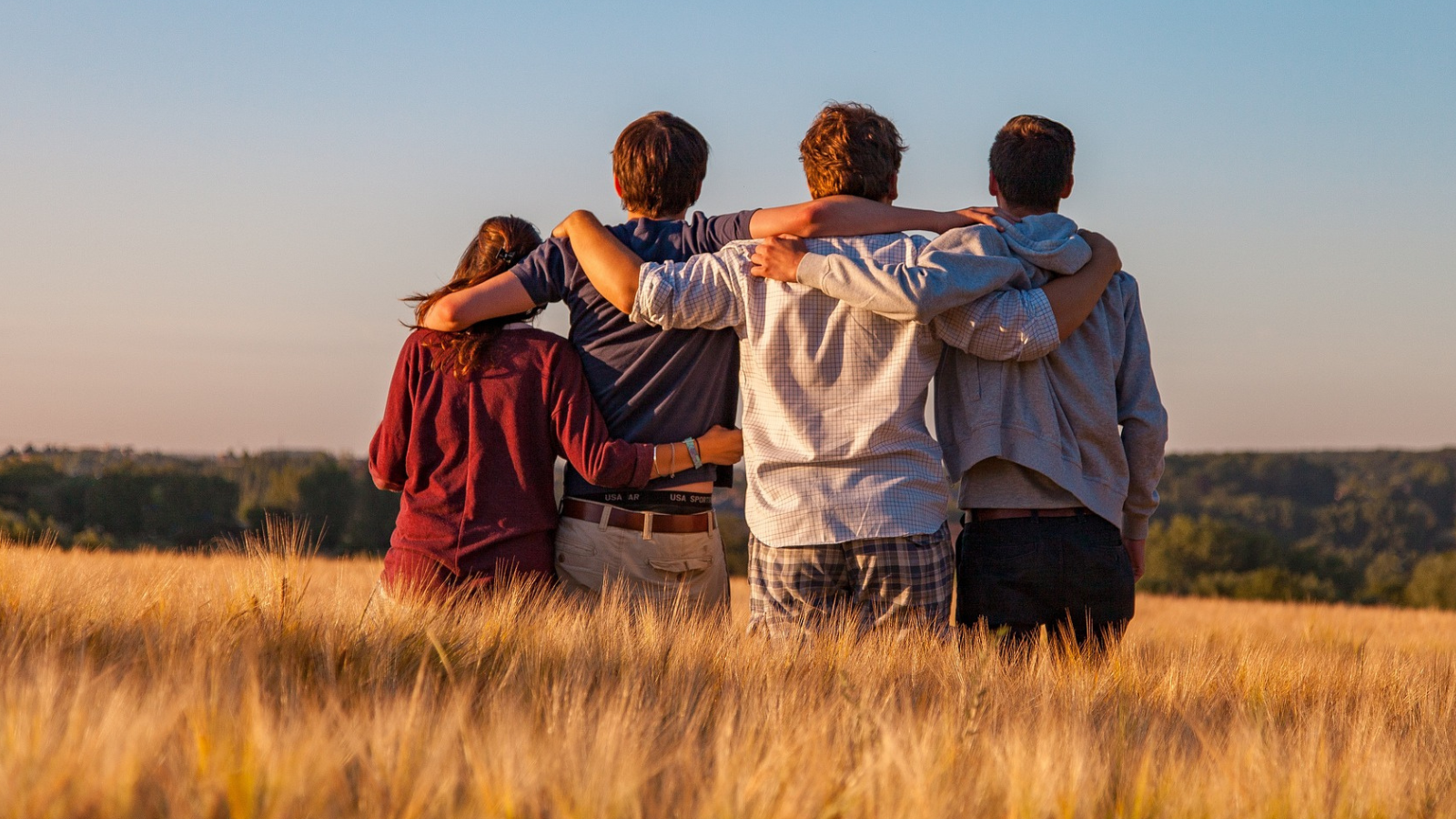 Ways forward for
Collective Energy Actions.
How everyone can be part of
the energy transition
DECIDE Final Conference
19 June 2023 - 08:30-18:00 CEST
Brussels, Belgium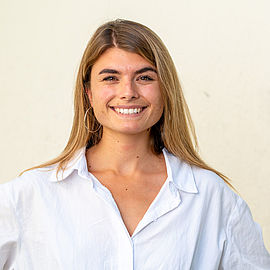 Mona Bielig
Mona Bielig holds a M.Sc. Degree of Psychology from University of Heidelberg, Germany and currently pursues her doctoral degree at University of Seeburg in Austria. During her prior studies, she was an intern in political consultancy and working student at University of Mannheim. Since 2021, she works in the social science team of EU Horizon 2020 projects (DECIDE & RENergetic). Her research focusses on collective pro-environmental actions, behavior change and technology acceptance for the energy transition.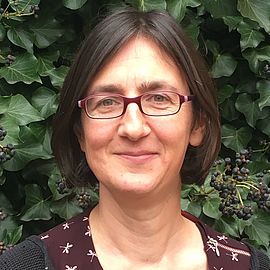 Veerle Dossche
Veerle Dossche joined CAN Europe in January 2019 and works on renewable energy. She has 20 years of experience in working for NGOs such as WWF Belgium, Greenpeace Belgium and FERN. Before joining CAN Europe, she worked as energy and climate advisor for the deputy mayor of the city of Ghent. Veerle holds a diploma of Bioscience Engineering, land management and forestry (University of Ghent - Belgium) and also followed a Postgraduate course climate and energy (University of Antwerp).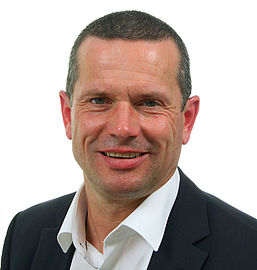 Fréderic-Michael Foeteler
Fréderic-Michael Foeteler works as an engineer at the Luxembourg regulator and specializes in topics related to the energy transition as well as the digitalization of the energy market. This includes topics such as smart grid, smart metering and cybersecurity, but also energy communities and the related regulatory, technological and organizational challenges. He is a member of various working groups at international level, in particular within the Council of European Energy Regulators.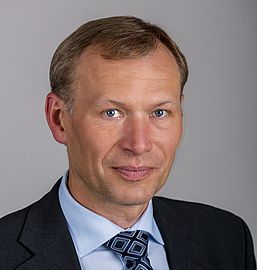 Miloslav Franěk
Miloslav Franěk graduated inorganic chemistry at the Charles University, Prague in 1988. Started as research assistant in Water Research institute, moved to business area, growing his experience in industrial gas company for about 14 years. As a sales director in wastewater area joined industrial pumps segment, later leading EPC supplier in Oil and Gas. Active in business mentoring for SME. Took part in manufacturing and engineering companies developing international energy projects. Member of Energy Manager Department, from 2022 in Prague renewable energy community as a new Prague City organisation.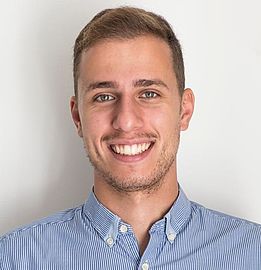 Marco Gervasi
Marco Gervasi is a young expert in energy, climate advocacy, and sustainable development He holds an international MSc in Resource Economics and Sustainable Development at the University of Bologna, and has lived in Italy, Africa, and England. At age 21, he worked to ensure access to energy, water, and sanitation in Sub-Saharan Africa, collaborating with different organizations. Marco then worked as a Business Developer for Renewable Energy and Green Hydrogen, covering Italy, North Africa. Through the School Energy program, he explained renewable energy and hydrogen to hundreds of high school students in Italy. As a two-time TEDx speaker, Marco has been recognized for his dedication to renewable energy. He is a coordinator of two task forces at EYEN (COP 28 and YEC) that guide youth in finding renewable energy jobs and addressing energy poverty. He is also an IRENA peer-to-peer Educator for renewable energy, demonstrating his commitment to promoting sustainable development.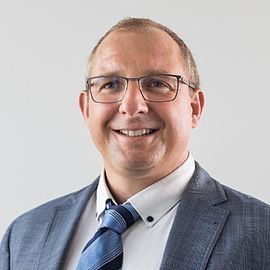 Dirk Hendricks
As Secretary General of the European Renewable Energies Federation (EREF), Dirk Hendricks focuses on the planned EU energy system transformation and acts as liaison between national renewable energy associations and European andinternational institutions and organisations. Mr Hendricks has been closely involved in the development of relevant EU legislation for the past 17 years. His previous positions in the environment sector in Europe and Africa have provided him with an in-depth knowledge of a wide range of environmental topics.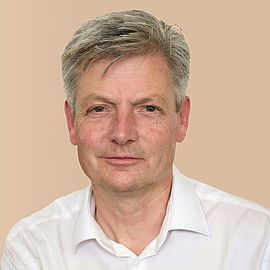 Ulfert Höhne
Ulfert is co-founder and CEO of OurPower SCE, a European Cooperative based in Vienna. OurPower is developing and operating an innovative peer-to-peer marketplace for green power, and an engagement platform for citizen energy. Ulfert is an experienced serial entrepreneur in the field of energy and environment. In the 1990s he worked with Greenpeace as a climate and energy campaigner, founded the Austrian association of renewable energy and managed it until 2000. As a committed visionary, he co-founded and managed oekostrom AG, the leading green power supplier in Austria, from 1999-2008. Subsequently he initiated and accompanied many projects and start-ups in the field of energy and sustainability, i.a. HEI Solar Light, KlimaGut AG, or UCarver. In 2013/2014 Ulfert worked with Greenpeace Energy eG, one of the largest Energy Cooperatives and green power suppliers in Germany. Since 2018 OurPower is establishing a radically new approach of citizen energy.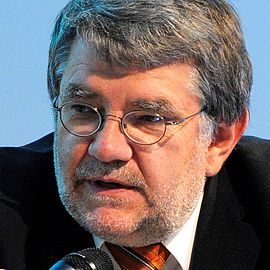 Ludwig Karg
Ludwig Karg is co-owner and member of the board of directors of B.A.U.M. Consult GmbH München/Berlin. He has been responsible for sustainability processes in enterprises, municipalities and regions. He led and leads German and international RDI projects on sustainability and energy transition and is a co-leader of the EC BRIDGE taskforce on Local Energy Communities. He heads the Knowledge Community of JPP ERA-Net SES and the Clean Energy Transition Partnership mart Energy Systems and is a member of the support team to ETIP Snet and EC Bridge Horizon. Mr. Karg graduated in Computer Sciences at Technical University of Munich, gained practical experience in software engineering and held international positions in Intel Corp. for multimedia and network products.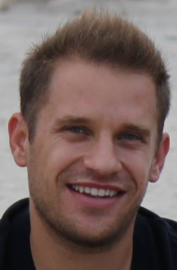 Stratos Keranidis
Stratos Keranidis received the BSc and MSc in Computer Engineering and Communications from the University of Thessaly, Greece. In 2014, he received his Ph.D. on the design and implementation of resource allocation algorithms for wireless networks. Dr. Keranidis has published more than 40 papers in peer-reviewed academic journals and international conferences. In 2019, he co-founded DOMX startup that focuses on the development of cost-effective and universal energy management solutions. At DOMX, he is in charge of the company's R&D activities, leading also the participation in EU and national research projects in the domains of smart grids and smart buildings.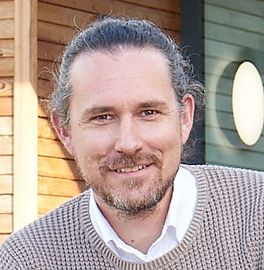 Andreas Klär
Managing director of Elektrizitätswerk Hindelang.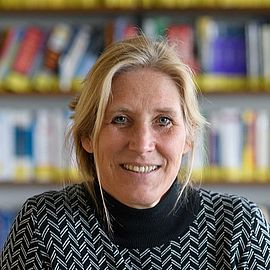 Sonja Klingert
Dr. Sonja Klingert has been a post-doctoral researcher and project manager at the the University of Mannheim since 2010 and worked as a researcher for the Wuppertal Institute for Climate, Environment and Energy. Amongst others, she had the local leads for EU research projects as DC4Cities, ELECTRIFIC, RENergetic, or DECIDE. Her interest is in energy informatics, specifically demand side flexibility, also from a trans-disciplinary point of view. She has also worked in eco-aware contracts as well as impact analysis and social issues of the energy turnaround. Sonja Klingert holds a PhD in Business Informatics from the University of Mannheim and a M.S. degree ("Diplom") in Economics from the University of Karlsruhe.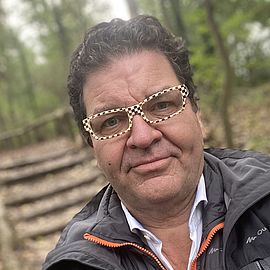 Johan Konings
Seasoned entrepreneur en innovator in Renewable energy since 2007. With experience in Belgium, Europe and Africa. Ambassador for Belgium to the Genevvest.org crowdfunding platform. Known for pushing boudere, action oriented with a sense of direction that ensures during any transition.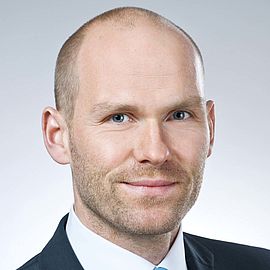 Florian Kutzner
Behavioural scientist and enthusiastic supporter of the DECIDE and related projects.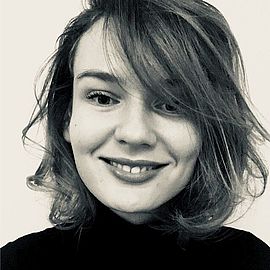 Gosia Matowska
Gosia is an EU public affairs consultant at Th!nk E focusing on renewable energy, with a particular interest in energy communities, citizen participation and energy citizenship. She has been working on DECIDE project for the past two years. Her current position stems naturally from my previous experience in EU policy, having worked both in the institutional context at the Commission's European Research Council Executive Agency (ERCEA), and the private sector, mainly in EU public affairs consultancy firms around sustainability and energy topics. She holds a master's degree in European and International Careers (Sciences Po, Lille, France) and a bachelor's degree in International Relations (Nicolas Copernicus University, Torun, Poland).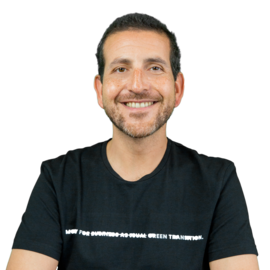 Manuel Nina
Manuel has a MSc. in Mechanical Engineering from Instituto Superior Técnico (University of Lisbon), specializing in Energy Management and in 2019 did a specialization in Business Negotiation by Catolica Lisbon School of Business and Economics. Manuel is Goparity's CCO, responsible for business development and investment project acquisition as well as Portfolio Manager for all the company's RDI projects. He was a technical assistant in the European Parliament and in the Portuguese Parliament on matters of energy policy, electric mobility and innovation. He then worked as an energy auditor in the residential and healthcare sectors in Portugal. Since 2011 he has developed and managed more than 21 FP7, H2020 and HEurope projects. His expertise is on business consultancy, Energy Efficiency, Renewable Energy Production and Smart Cities, to mention a few.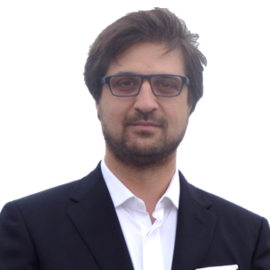 Athanasios Papakonstantinou
Athanasios is a Project Manager for European Projects in the Applied R&D Department in HERON Energy, one of the largest independent energy suppliers in Greece. Athanasios strongly believes in innovation as an enabler of green transition and is eager to explore the role of data and AI tools in the transformation of the Energy Sector. Throughout his professional trajectory in industry and academia, he has accumulated leadership experience and built a substantial quantitative background in the intersection of Power Systems, Operations Research and Computer Science. A mathematician by trade, he was awarded his PhD in Computer Science in the UK and worked as post-doc and a researcher in various institutions in Denmark before returning to Greece to work in the Energy Sector, this time from the side of Industry.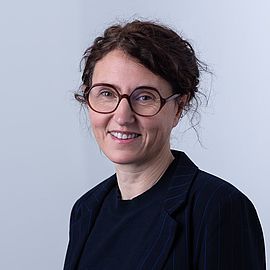 Leen Peeters
Leen is owner and CEO of Th!nk E, an interdisciplinary consulting and engineering SME from Leuven focused on accelerating energy transition across Europe. Leen is also leading a European wide network of local experts within Th!nk Europe. Leen has been an expert support for the EU since 2010 for proposals and project reviews. She was an elected member of the Advisory Group of Energy for the EU (AGE) and is a member of the Board of Directors of Flux50, i.e. the Flemish sector organisation in smart energy. Leen has coordinated Task force on Energy Communities within Bridge. With Th!nk E she coordinated many European and Belgian projects focused on energy transition within cities, communities, companies and technical parts, rural areas and islands. She has a masters in civil engineering, with a focus on energy in the built environment. She did a PhD on thermal comfort and heating & cooling in buildings and a post-doc on particle emission and transport, and heat transfer coefficients.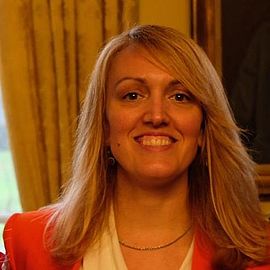 Lucija Rakocevic
Lucija Rakocevic has been managing DECIDE project for the past three years. Lucija holds a position of Research and development manager at Th!nk E, a Belgian consulting and engineering SME. Lucija has experience in research, public and private sectors across U.S., Europe and western Asia. Lucija has been using her technical background, experience in preparation of regulatory and policy frameworks and skills from living in multicultural environments to find optimal ways to implement existing and innovative technologies and solutions to help accelerate clean energy transition across Europe. Inclusive energy transition is a key to reaching various stakeholders and accelerating the needed transition. Energy communities, and more broadly collective energy actions are one of the key ingredients moving forward.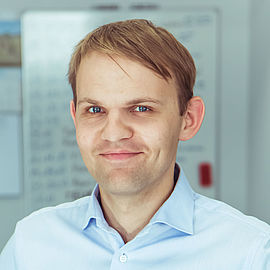 Marten Saareoks
Marten is an energy application engineer in Tartu Regional Energy Agency (TREA) working with smart city and smart building applications and energy communities. His tasks are project management, CO2 inventories and energy and climate plans for municipalities, advising municipalities and apartment associations in energy efficiency and renewable energy activities. He has been project coordinator assistant in PANEL2050 (H2020) project, project manager in CEESEU (H2020), RESINDUSTRY (Interreg Europe) and DECIDE (H2020) project. Marten has been involved with all TREAs community energy projects contributing especially to data management activities, technical solutions and national policy framework issues.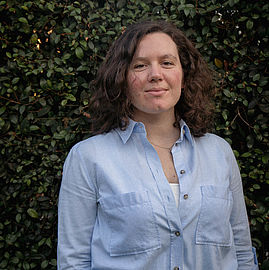 Maria Santos
Maria Santos has a background in Environmental Engineering. In Portugal she worked as a policy officer Climate and Energy at an environmental NGO, focusing on hydrogen and gas policies. Currently, she is the Community Energy and Renewables campaigner on the Climate Justice and Energy team at Friends of the Earth Europe. She coordinates the Community Power Coalition [https://communitypowercoalition.eu/], which brings together a diverse network of more than 50 organizations throughout Europe– including NGOs, Energy Cooperatives and Associations representing them, Network of cities, renewable energy industry and legal experts, who work to promote the development of citizen and community ownership of energy in the urgent transformation towards a 100% renewable energy system.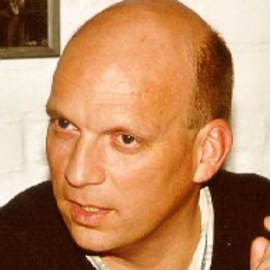 Job Swens
Job Swens Studied Physics and Chemistry at the universities of Leiden and Delft. He started his professional career in 1986 at the University of Twente. In 1992 he moved to Holec High Voltage as head of R&D. Worried by the climate change he started organising conferences on renewable energy in 1994. In 1999 he decided to fully focus on the energy transition, starting as head of the solar division of Stork Infra and later moving to RvO, the Dutch energy agency, as Solar Energy Expert. In 2008 he started his own consultancy: J-OB – Joining Objectives for Sustainable World ENergy Solutions. Being convinced that not a lack of technological solutions but legislation and regulation are obstructing the energy transition, Job followed a Master Course in Energy Law, with a focus on Local Energy Communities. Job presently works as an Energy Law Expert for, among others, Spectral Energy, We Drive Solar, the municipalities of Amsterdam and The Hague and the ministry of Economic Affairs.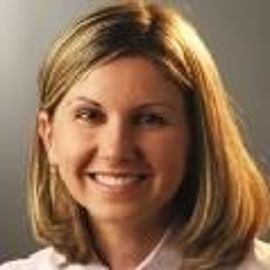 Adela Tesarova
Adela Tesarova is Head of Unit for Consumers, Local Initiatives, Just Transition in DG ENER. She is an economist, with experience in the European Commission working on energy, climate and environment policies as well as EU economic governance and taxation. She also worked in PwC Prague before joining the Commission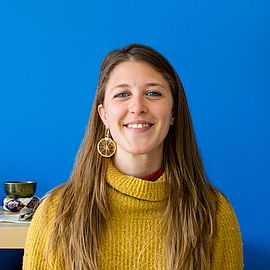 Giulia Torri
Giulia Torri is the Innovation Responsible at KM0 Energy, working to implement customized models for energy communities, and to boost the development of local energy markets and demand flexibility in Spain. With a background in energy engineering, her experience ranges from long-term energy system planning to climate mitigation strategies. Several activities performed with Engineers Without Borders reinforced the awareness that any energy project has an intrinsic social and community-centric nature.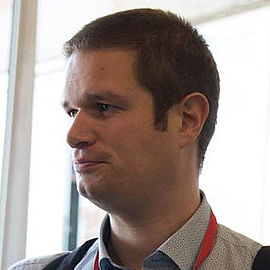 Tom Verheyen
Tom Verheyen has a technical education (IT) but was never active in this field. His interest in technology remained. After his education, his career in the energy sector started at Belgian's second biggest energy supplier where he held multiple roles. From 2016 onward Tom led the Luminus innovation program where 10 ideas were rigorously tested with dedicated resources leading to 2 spin-outs and 1 roll-out within the company. After a 2 year period as a freelancer, having worked for multiple companies, Tom joined the team of Thermovault mid- 2021 as their product manager.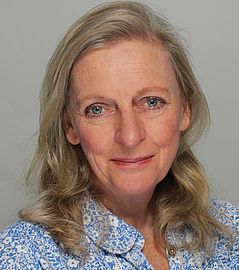 Karina Veum
Karina Veum is currently working as a Senior Consultant within Energy Transition Studies research group at TNO. She has extensive experience coordinating and managing EU-funded projects covering a broad range of topics related to the energy transition. She has 25+ years of experience working in the energy field, including ten years focusing on renewable energy and energy efficiency policies and measures for the European Commission and the Norwegian government. She holds an MSc in Economics from the University of Oslo.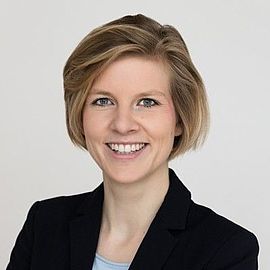 Anne-Kathrin Vorwald
Anne-Kathrin Vorwald is a sustainability professional with experience in project management (IPMA + SCRUM), communication, marketing, and public relations. She holds a degree in Sustainable Leadership Management (DIHK) and is fluent in French and Spanish. At B.A.U.M. since 2022, Anne-Kathrin has focused on climate management, sustainability reporting, project management in international research programs, and knowledge management through training and education.