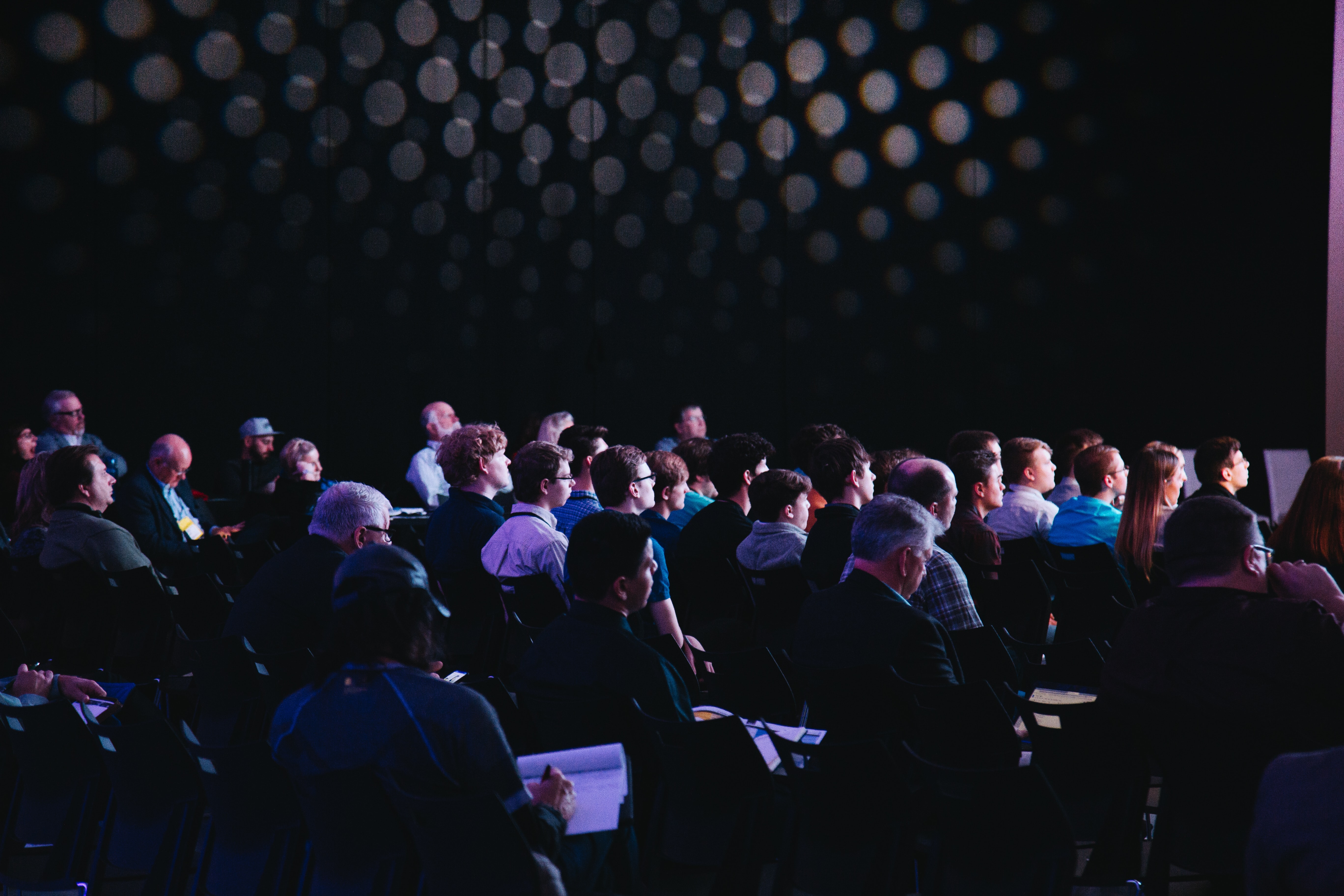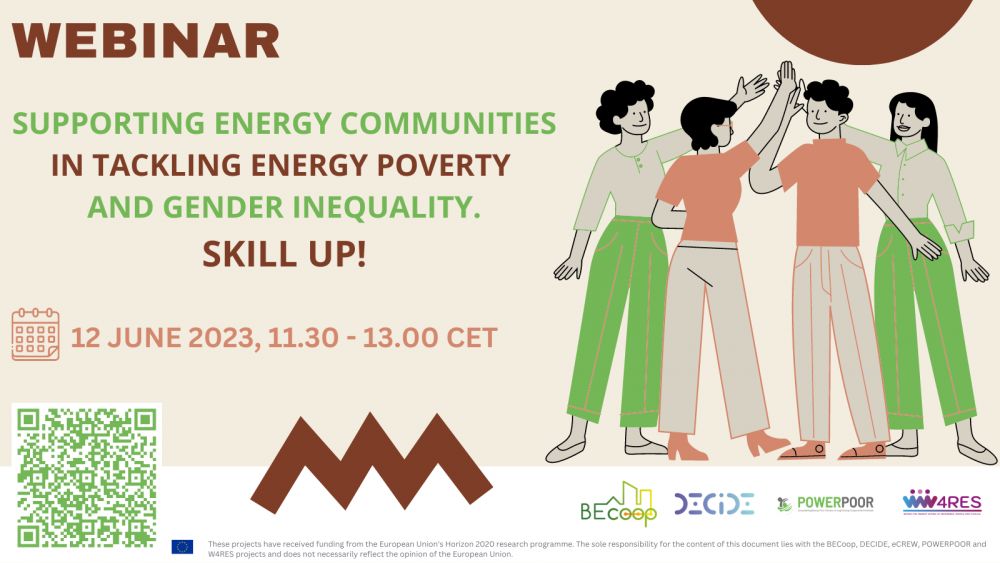 Supporting energy communities in tackling energy poverty and gender inequality: skill up!
12 Jun 23, 11:00-13:00
- Online
With the increase of energy prices, more citizens are likely to fall into energy poverty. Since women are considered the main users of energy in the household and face more barriers, they are usually more affected by energy poverty.
This webinar, organised by the BeCoop, DECIDE, POWERPOOR and W4RES projects, will have two objectives. On the one hand, we will highlight initiatives that aim to include energy poor consumers and tackle energy poverty. On another hand, we will empower policy makers, energy experts, energy communities and local authorities to increase the inclusiveness of the energy sector through the development of skills and the use of tools.
Our webinar will also address associations, researchers, and the general public. The first panel will focus on how to get out of energy poverty. Discussions will showcase positive and negative experiences from projects and citizens-led initiatives, as well as policy recommendations for training citizens on energy issues, and how to provide people with meaningful skills to take ownership and make decisions in the energy system.
The second panel will focus on gender equality. We will present best practices to include women in the clean transition and renewable energy sector, and recommendations to further inclusion by developing skills to give them an easier access to energy efficient behaviour.
AGENDA
11.30-11.35 - Welcome by Eleni Kanellou, POWERPOOR Coordinator and PhD Candidate, National Technical University of Athens (NTUA)
11.35-11.40 - Keynote speaker
Véronique Marx, Team Leader Just transition and Energy poverty, Unit Consumers, Local Initiatives, Just Transition DG Energy, European Commission
11.40-12.05 - How to include vulnerable consumers, reduce the burden of energy costs and tackle energy poverty
Moderator: Eleni Kanellou
Véronique Marx, Team Leader Just transition and Energy poverty, Unit Consumers, Local Initiatives, Just Transition DG Energy, European Commission
Anamari Majdandžić, Senior Expert at Društvo za oblikovanje održivog razvoja (DOOR)
Aitor Ossa Rissanen, GOIENER
Agnieszka Filipiak, Kelso Institute Europe
Giulia Torri, Innovation Responsible, Km0
12.05-12.10 - Q&A
12.10-12.45 - Women as agents of change to drive a clean energy transition
Moderator: Eleni Kanellou
Video-testimonials of the W4RES project
Sonja Klingert, University of Stuttgart, EU Projects RENergetic & DECIDE
Katharina Habersbrunner, WECF
Alice Corovessi, Managing Director at INZEB
Monika Bucha, Kelso Institute Europe

12.45-12.50 - Q&A
12.50-13.00 - Closing remarks by Eleni Kanellou, POWERPOOR Coordinator and PhD Candidate, National Technical University of Athens (NTUA)
All events